KRAFT CENTER LEADERSHIP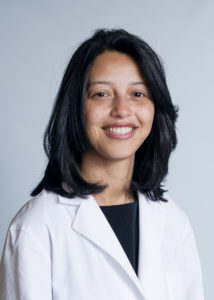 Elsie M. Taveras, MD, MPH
Executive Director
Dr. Taveras is Chief Community Health Equity Officer at Mass General Brigham and Conrad Taff Professor at Harvard Medical School.
Dr. Taveras is a pediatrician and epidemiologist by training and a national leader in community health who has focused her career on developing clinical-community programs that improve the health of children and families while reducing health disparities. She has extensive experience building clinical-community partnerships for chronic disease prevention and management and has directed the implementation of many community and population health programs to promote health and health equity for disadvantaged populations.
Her community health work complements her clinical, investigative, and teaching expertise. Her clinical work is in pediatric weight management and developing innovative approaches to the treatment of childhood obesity in children and adolescents. She is also an accomplished academician who has established a seminal body of work on prevention and management of childhood obesity, as well as social determinants of health and health equity. She has published over 160 research studies and served on multiple Committees for the National Academy of Medicine. Her work in childhood obesity was cited by The Robert Wood Johnson Foundation as one of the most influential studies of 2010 and in the White House Task Force Report on Childhood Obesity in May 2010.
Dr. Taveras is also a gifted mentor and has fostered the career development of many Harvard Medical School and Harvard Chan School of Public Health trainees at a variety of levels. In service to the medical community and public health, Dr. Taveras regularly presents lectures at national and international conferences and has prepared reports for several local, national, and international organizations on approaches to reduce childhood obesity and reduce health disparities.
In 2016, she received the Public Health Leadership in Medicine Award from the Massachusetts Public Health Association in recognition of her work improving health and health care in community-based settings. In 2017, she was honored as one of Boston's Most Influential Women by the Women of the Harvard Club of Boston.
---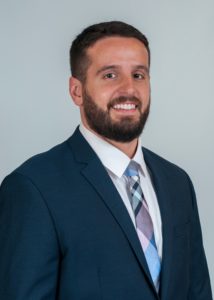 Craig Regis, MPH
Program Director
As Program Director, Craig oversees the day to day activities of The Kraft Center for Community Health at Massachusetts General Hospital. Prior to joining The Kraft Center, Craig served for over five years in the Boston Public Health Commission's (BPHC) Infectious Disease Bureau, first as a Program Manager, then as an Epidemiologist, and finally as Director of Education & Community Engagement. During his time at BPHC, Craig worked on a variety of initiatives, including projects pertaining to Hepatitis C, chlamydia, food safety, and HIV among Boston residents. Craig also teaches Epidemiology & Population Health at the Northeastern University Bouvé College of Health Sciences and works part-time for Health Innovations, a company that brings services such as HIV testing, prevention/education, and linkage to care to non-traditional venues for those in communities across Massachusetts who are the most vulnerable and at most risk for a number of health conditions.
Craig received his Master of Public Health from the Boston University School of Public Health, and his Bachelor of Science from the University of Notre Dame.
---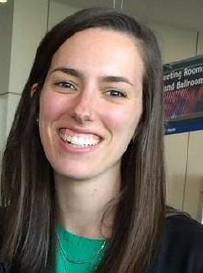 Maddie Davies, MPH
Sr. Program Manager, Implementation Science Center for Cancer Control Equity
Maddie is a Sr. Project/Program Manager on The Kraft Center's Implementation Laboratory team within the Implementation Science Center for Cancer Control Equity. Prior to working at The Kraft Center, Maddie worked for 3.5 years at Boston Children's Hospital in the Office of Community Health. In her role at Boston Children's, she managed the Fitness in the City program, a childhood obesity intervention in health centers, and also worked on health center capacity building and professional development projects. Additionally, she supported the hospital's Collaboration for Community Health (Determination of Need funding) in the areas of physical activity and food access, early childhood development and youth support. Before Children's she was a member of the MGH Center for Community Health Improvement's Evaluation Team, evaluating the youth programs and the working with the coalitions in Charlestown, Chelsea, Revere and East Boston.
Maddie received her Master of Public Health from Boston University School of Public Health and Bachelor of Arts in Public Health from Simmons University.